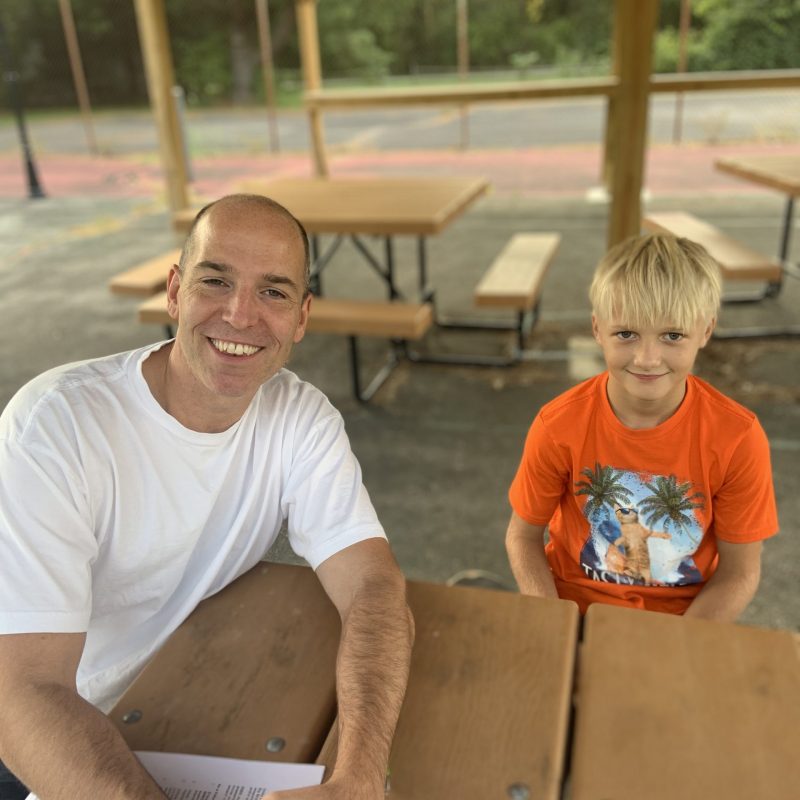 Make a Big Impact
Being a Big Brother or Big Sister is one of the most enjoyable and fulfilling things you'll ever do. You can help shape a child's future for the better by empowering them to achieve. And the best part is, it's actually a lot of fun. You and your Little can share the kinds of activities you already like to do.
Know Someone Who Would Make a Great Big Brother?
At Big Brothers Big Sisters we are always looking for more men to be mentors. We have boys ready and waiting to be matched with a role model. So tell the guys you know to sign up to become Bigs. They can do all the things they love to do already, like see movies, play video games, and go hiking. Only now, they'd get to enjoy it with a child who can truly benefit from it.  More than 70% of our children waiting for a Big are boys, but only 3 out of every 10 inquiries to volunteer come from men. Research shows that having the positive influence of a Big Brother makes a real difference in a boy's life. So join the thousands of volunteers who give a young person someone to look up to. Refer your friend to become a Big here.
Have questions about becoming a Big and want more info before applying? Tell us how to contact you and a member of our engagement team will contact you within 72 hours.